Cybersecurity, like any security, is an arms-race of constant improvement and evolution. Every day, malicious entities and bad actors find new and more inventive ways to infiltrate private networks and steal precious information; and every day, cybersecurity specialists have to improve their systems and techniques for preventing, shutting down, and revealing such intrusions. A vital part of this (and any security endeavor) is for the "defense team" to assess their own weaknesses, strengths, and resources.
Security Analysts (SA) are the chosen specialists for the task of assessing the digital defenses of a given network. They do this by running Penetration Testing and Vulnerability Assessments, which help to simulate various methods of infiltration, safely and productively. Like running dyed water through a system of pipes to determine where a leak is coming from, and then finding ways to "plug the holes". The tools that they use to do this job are varied, and often are unique to a given team of Analysts. Such as the Leahy Center's own Security Analysis team. Let's hear from some of them, now…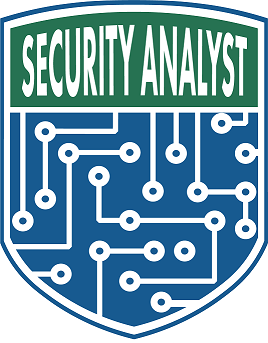 Testimonies
From Derek Bouvia:
I am a Security Operations Center (SOC) Analyst for the Leahy Center of Digital Forensics & Cybersecurity. On a day-to-day basis, we monitor alerts and investigate security events for Clients, as well as The Leahy Center, itself. It is our job to differentiate between real threats and false alarms. Gaining valuable entry level experience as well as getting my foot in the door to the cybersecurity world was important to me and becoming an SOC Analyst was a great way to do so, in my eyes.
I entered the field of Cybersecurity because of all the opportunities it had to offer, as well as knowing that what I would be doing in my career would have a positive impact. It also really appealed to me that working in this field allowed me the freedom to basically move anywhere in the world and apply to any industry, and always have a job waiting for me.
From Kel Kruk:
I am a Security Operations Center (SOC) Analyst for the Leahy Center of Digital Forensics & Cybersecurity. My job mainly entails monitoring security-based alerts in the Leahy Center, and on other clients' systems. This can include alerts triggered by logins, general activity, or programs. I also work on smaller client projects when requested.
I became a security analyst due to my interest in the topic and because it goes toward my major (CNCS). I want to be able to have a job in the future that works with cybersecurity, and LC seemed like a good starting place where I could learn. Working at the Leahy Center has allowed me to gain knowledge I wouldn't have otherwise learned in my major and has given me a basis for what cybersecurity jobs are like.
.
The job of a Security Analyst (and any cybersecurity specialist) is never done and never in low demand. As with all times and places: when an object is possessed by someone, there's always someone else aiming to take it from them. In this modern age, the only novelty is that the "object" is information, that the vaults and safes are found on digital networks, and that the consequences of a security-breach are more dire than ever. So, take care to invest in a good Security Analysis team, if you need one, or better yet: hire ours. We're always ready to help.
Stay up to date with Twitter, Instagram, Facebook, and LinkedIn so you always know what we're up to!
Written by James Kallenbrum '23 // Professional Writing
Follow Us!