Cybersecurity, like any security, is an arms-race of constant improvement and evolution. Every day, malicious entities and bad actors find new and more inventive ways to infiltrate private networks and steal precious information; and every day, cybersecurity specialists have to improve their systems and techniques for preventing, shutting down, and revealing such intrusions. A vital part of this (and any security endeavor) is for the "defense team" to assess their own weaknesses, strengths, and resources, so as to get the job done, efficiently.
Security Analysts (SA) are the chosen specialists for the task of assessing the digital defenses of a given network. They do this by running Penetration Testing and Vulnerability Assessments, which help to simulate various methods of infiltration, safely and productively. Like running dyed water through a system of pipes to determine where a leak is coming from, and then finding ways to "plug the holes". The tools that they use to do this job are varied, and often are unique to a given team of Analysts. Such as the Leahy Center's own Security Analysis team. Let's hear from their supervisor, now…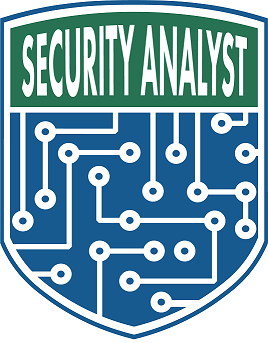 Testimony
From Amy Keigwin (Supervisor):
I work at the Leahy Center as the Supervisor for the Security Analyst team. As part of my job, I manage the team as they work on alerts and client-related projects and assessments. Beyond that, I also directly communicate with the client to resolve questions on both ends, address any concerns, and to send reports at various points during projects and at the beginning of each month. I also assist with any Analyst duties at any point if the team is struggling with the workload and/or there is a shortage of people to investigate an issue.
As for why I became an Analyst, I was actually the first Analyst at the Leahy Center, since I was a part of the T2 Security team before T2 ended up splitting into the Analyst and Engineering teams. During my time as a T1 (technician), and T2, I found myself gravitated towards alert-monitoring and working on the long-form client assessments as opposed to programming and maintaining our internal Elastic stack, for which I was nominated by my then-supervisor Nicholas Spanos to be the first Security Analyst team member.
In general, I wanted to work in the cybersecurity and digital forensics' fields because I cultivated an interest in it during my time at a vocational high school, where I learned various disciplines in computer science for three-and-a-half years. Cybersecurity and digital forensics was the most fascinating discipline I learned about, and since I also have an interest in the law and criminal justice, computer forensics was an easy decision to make for a major. At this time, I am not only in my 4th year for my Bachelor's degree in Computer and Digital Forensics, but I am also starting my Master's degree through the 4+1 degree program at Champlain College.
.
The job of a Security Analyst (and any cybersecurity specialist) is never done and never in low demand. As with all times and places: when an object is possessed by someone, there's always someone else aiming to take it from them. In this modern age, the only novelty is that the "object" is information, that the vaults and safes are found on digital networks, and that the consequences of a security-breach are more dire than ever. So, take care to invest in a good Security Analysis team, if you need one, or better yet: hire ours. We're always ready to help.
Stay up to date with Twitter, Instagram, Facebook, and LinkedIn so you always know what we're up to!
Written by James Kallenbrum '23 // Professional Writing