In the world of cybersecurity, there are many specialist roles for many varied tasks. Adversary Emulators who provide a "sparring partner" for untested systems and programs. Security Analysts who examine systems for security vulnerabilities and monitor them, and Security Engineers who provide them the tools and means to do so. Software Security Engineers who design and program firewalls and breach-detection systems.
But, like any combined effort, none of it is accomplished quickly, easily, nor at all, without logistics and support-staff. And that's what IT Engineers provide: general-purpose aid with password-recovery, account-creation, and account-resets on private systems, as well as fixing computer-hardware problems. Sometimes, they even install firewalls and various security-systems. They are the custodians and groundskeepers of the cybersecurity world, hence their workplace being called the Network Operations Center (NOC). The IT Engineers of the Leahy Center answer client-requests, and internal roadblocks, for all of these issues, and more, daily. Let's hear from their supervisor, now…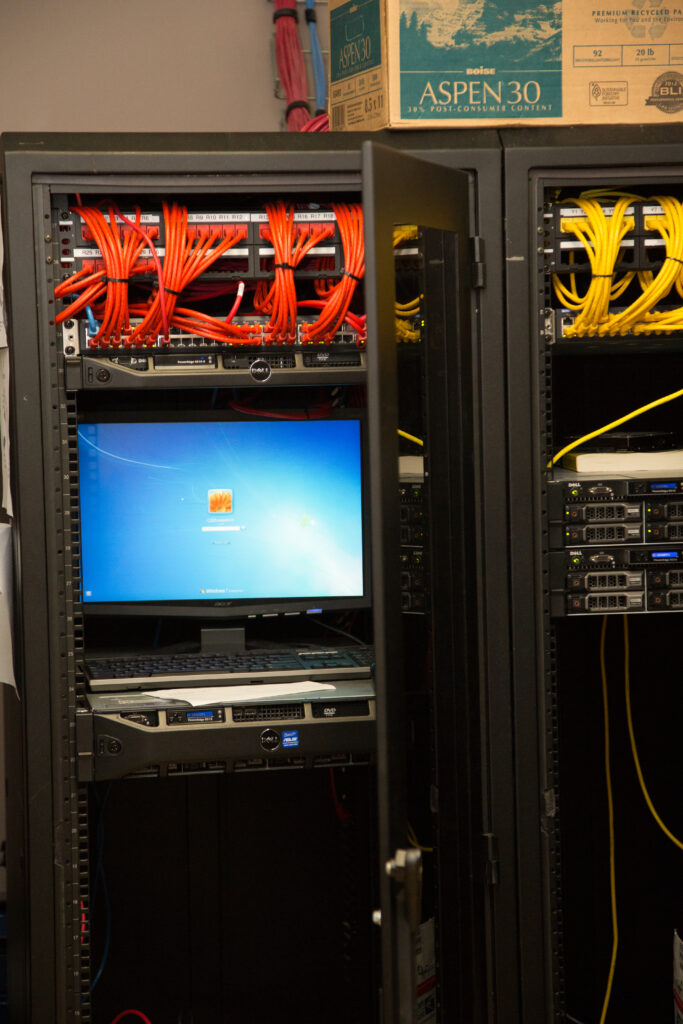 Testimony
From Noah Stiles (Supervisor):
Hello, my name is Noah Stiles and I work at the Leahy Center for Digital Forensics & Cybersecurity as an IT Manager for both IT/NOC and IT/Engineer. IT Engineers handle the behind-the-scenes tasks of account-creation, virtual machine-creation, and much more. IT Engineers work with a variety of internal and external clients and get real world experience, meeting with clients and working to understand what tasks they need us to do.
I chose IT/NOC and Engineering because I was extremely interested in how things work, specifically, on the networking side of the house. Even after 3 to 4 years, I still learn something new, everyday. By working at the Leahy Center I have been able to take what I learn and apply it to school work and outside project,s which has helped me grow my toolbox, exponentially.
.
In the world of cybersecurity, and the world we live in, at large: you never solve the big problems without first solving the small ones. At the end of the day, somebody has to build that bridge if you want to march your army over the river. Without your friendly neighborhood IT Engineers, very few problems in the world of industry would get solved in a timely fashion, and the jobs of other cybersecurity and digital forensics specialists would be made twice as difficult. The Leahy Center's own IT Engineering team are always ready to lend a hand, within and without.
Stay up to date with Twitter, Instagram, Facebook, and LinkedIn so you always know what we're up to!
Written by James Kallenbrum '23  // Professional Writing
Follow Us!