The skills, experience, and expertise that you show off on your resume and LinkedIn are crucial for landing your dream job, but everyone has one crucial step to pass before that can matter: you need your employer to open that email, to pick up that sheet of paper on their desk. Your way to that happening is through structuring your resume and LinkedIn profile professionally (and impressively). This blog will help your profile to the top of their stack.
Crafting Your Resume
Do NOT use an Online Template
Businesses are well aware of the standard online templates that too many applicants use each year. The main method of getting your resume noticed is to stand out from the crowd; show your employers that you're passionate about both the work you've done and the prospect of employment at their company. By doing something as simple as drafting the resume yourself in your own style, you're already getting HR to take a closer look at what you have to offer.
There are a few design philosophies to keep in mind here. Firstly, you don't want to clutter your resume with things that aren't directly relevant to your position. While flashy colors and shapes can look appealing, if it takes space away from your achievements it will only end up hurting your odds. That said, there's a balance that, when achieved, works to grab your employers attention, show your passion, and highlight your skills. This comes in the form of your header.
The upper portion of your resume, this is where your name and information would go, and this is the space where you can personalize your resume. A nice background color can add some nice visual contrast, as well as provide great framing for a brand logo if you had one.
Experience / Education
Something all too often misunderstood is how to properly convey your experience. It's important to understand the difference between goal-oriented and result-oriented thinking. When writing out your personal/job experience, don't get caught up in the specifics of what you managed to accomplish, talk instead about the goals achieved, with the specific tasks used as context. Not only does this show employers that you're aware of how you fit into a larger picture, but it also gives them a good idea of the scope of your past projects.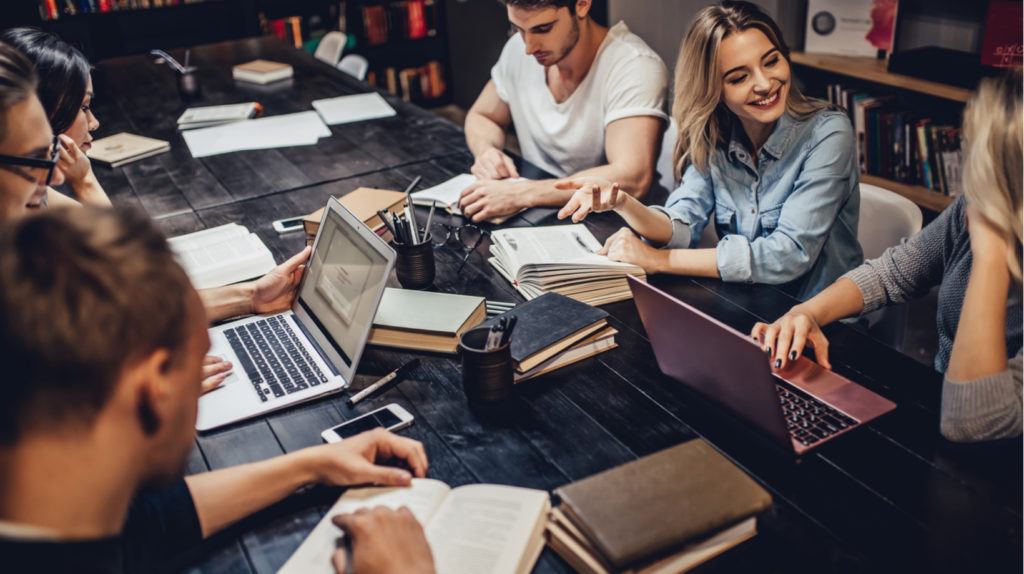 Also important is to highlight specific higher-level courses that you've taken (if applicable). While an employer might care very little about your first semester english requirement, a mobile app developer would be very interested in that junior year Android Dev class you took. It offers a more detailed look at what that college degree you might have listed would mean for them.
Building Your LinkedIn
The Profile Picture
Often overlooked, having a professional profile picture on your LinkedIn is crucial to generating engagement with employers. A blank or default picture can convey a lack of motivation. You also miss out on the connection generated by simply showing your face. First impressions are crucial, and a generic, vaguely anthropomorphic grey blob doesn't cut it in the job market.
There are a few guidelines to keep in mind when taking/selecting your profile photo. For starters: avoid busy backgrounds. Your future boss doesn't want to see you at a party. Keep it nice and simple, and stick to the center of the frame. Another thing to note is that it should be a clear headshot of you. The less clear your face is in the image, the less of a connection you'll make with your employer. Lastly: format it correctly. Nobody wants to see your face mashed together or stretched out. LinkedIn photos typically have a square aspect ratio (with a minimum of 400x400px, but your image should be larger than that for clarity). If you need to crop ahead of time to stick with that ratio, do so.
Personalization
Make sure you claim your personal URL. This is the bare minimum you can do to make your profile stand out, as well as make it easier for employers following a physical copy of your resume to find you. Also important is your opening statement; you want to sell yourself. Consider it like an elevator pitch—you have the few minutes that the employer is on your profile to make your experiences stand out concisely.
Having unique and strongly crafted materials like this reserves your spot in your employers brain. From here, let your experience and interview skills speak for themselves, and land your dream job.
STAY UP TO DATE WITH TWITTER, INSTAGRAM, FACEBOOK, AND LINKEDIN SO YOU ALWAYS KNOW WHAT WE'RE UP TO!